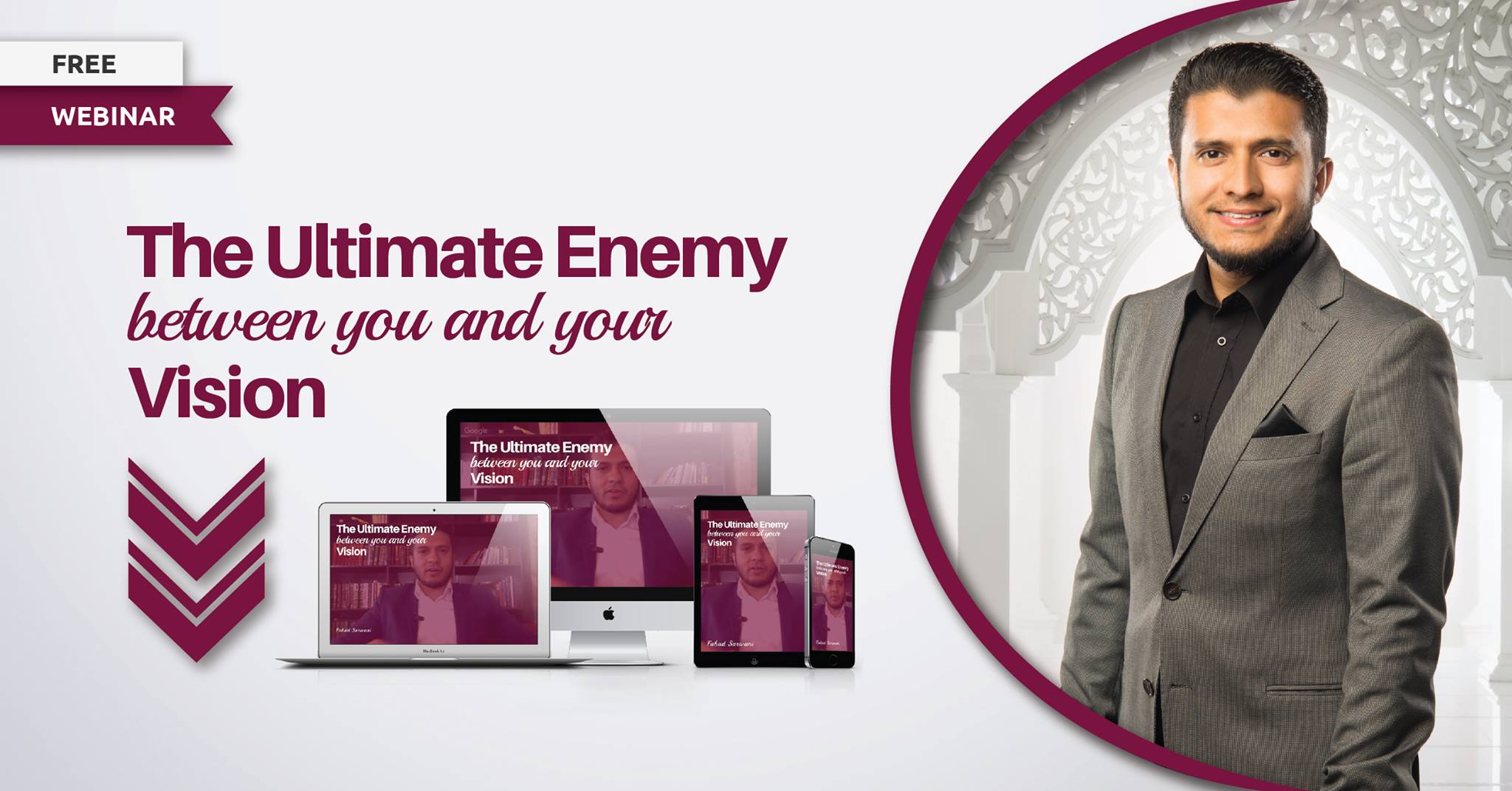 Alhamdulillah, I am getting extremely positive feedback about our upcoming DiscoverYour Vision 2.0 online course. I am really excited to see the impact this course will have on all the people who benefit from this priceless course and benefit from it by taking action to lead meaningful lives.
I would like to announce that I will be hosting a FREE webinar titled 'The UltimateEnemy Between You & Your Vision'. This is another FREE gift for you to help youovercome one of the MOST DANGEROUS challenges that one faces when pursuing a lofty vision in life.
When: Saturday July 30th 2016 @ 7pm (Bahrain time) / 9am PST.
Registration Now: http://fahadsarwani.com/webinar
I will also leave some time at the end of the webinar for an open Q&A session for all of you who may have any doubts or questions related to the upcoming Discover YourVision 2.0 online course. 
If you haven't taken action yet, I don't know what you are waiting for. Go ahead and invest in yourself, your family, your kids and your future by visiting the link below:
Course Details: http://vision.falaq.tv
Mark your calendars for the webinar on Saturday July 30th 2016 @ 7pm (Bahrain time) / 9am PST.
Sincerely,
Fahad Sarwani
Co-founder & CEO